01/06/2008
FCC to build the Avila Camacho - Tihuatlan motorway in Mexico
The project is budgeted to cost 91 million Euros.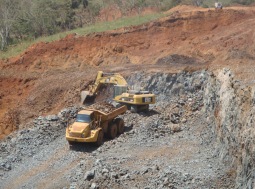 The Government of Mexico has awarded FCC, in a joint venture with ICA, to build the Avila Camacho - Tihuatlán stretch of highway traversing Puebla and Veracruz states in Mexico. This is 47.3 km in length and the total budget is 91 million euros.
Over 5 million m3 of cut and fill and 33 engineering works will be performed as part of the execution of the project.