17/10/2013
Esther Alcocer Koplowitz receives the CEAL Prize for FCC's expansion in Latin America
The President of the Citizens Services Group collected the award in the presence of the Prince of Asturias and the ministers of the Panama Canal and Foreign Affairs of Spain.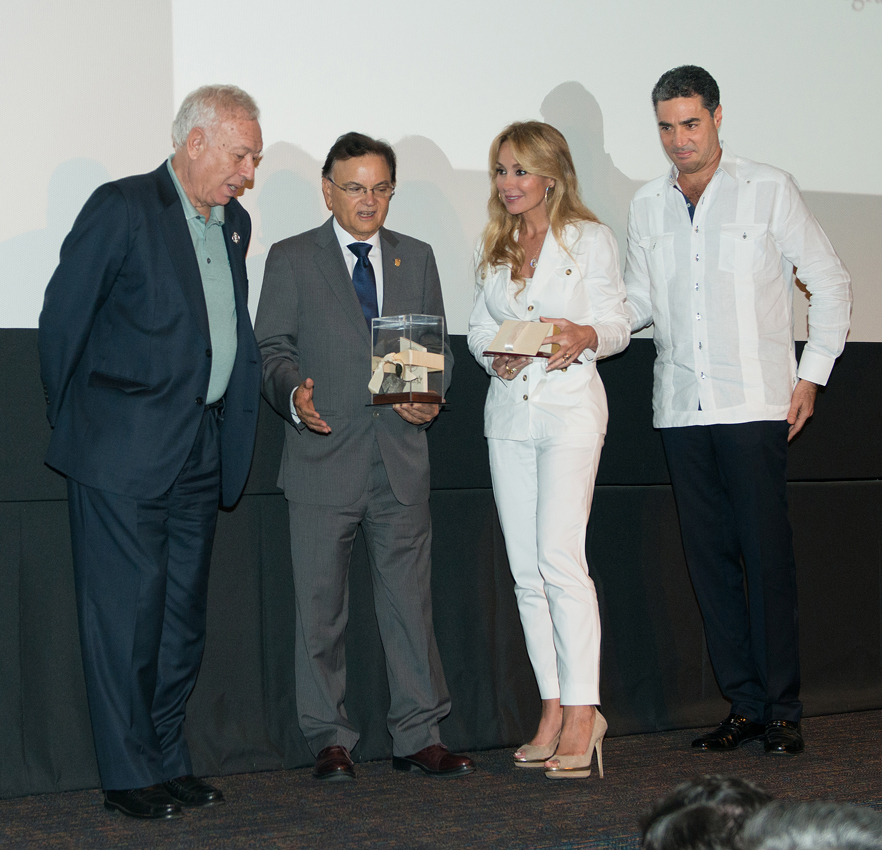 In Panama, yesterday afternoon, FCC Chairwoman, Esther Alcocer Koplowitz, was presented with the Grand Prize for Business Expansion, awarded by the Latin American Business Council (CEAL) to the Citizens Services Group. Present at the event was HRH the Prince of Asturias, Felipe de Borbon, the Panamanian minister for Canal Affairs, Roberto Roy, and the Spanish minister of Foreign Affairs and Cooperation, José Manuel García Margallo.
The Business Council praised FCC's expansion in the leading nations of Latin America, where it has operated now for 15 years through firms with local origins and resources, including the subsidiaries in Panama and Costa Rica. This region contributes 11.5% of the Group's turnover (figures for the first half of 2013), most of which comes from infrastructure development.
In his address, minister García-Margallo praised the work and expansion of Spanish firms, among which he cited FCC, as "an example of good practice". "They contribute more than most", he added "to the prestige of Brand Spain and its worldwide reputation."
Esther Alcocer thanked the CEAL for the award "presented to FCC, a firm I have the honour to lead and which my mother, Esther Koplowitz, has led before me and turned it into a world leader in infrastructure development and public services." "This award", she went on to say, "will be, for all of us in the FCC Group, a permanent testimony to our gratitude to all of those who contribute to the socio-economic improvement of this continent, as well as a further boost to our development here, in Panama, and in Latin America as whole."
The CEAL met in the capital city of the isthmus on the occasion of the Ibero-American Summit of Heads of State and Government. The Business Council, founded in Mexico City 23 years ago, is a network of Latin American business leaders. Its mission is to stimulate the participation of its members in exchanges and cooperation in all aspects in which private enterprise can contribute to the strengthening of their mutual ties and to the socio-economic advancement of the respective nations.