FCC Industrial Mexico continues with the campaign "16 days of activism against gender-based violence"
16/01/2017
FCC Industrial Mexico continues with the campaign "16 days of activism against gender-based violence"
In 2015, FCC Industrial started the campaign "16 days of activism against gender-based violence" in the 213 SE 211 NORTHEAST-CENTRAL project (5th phase) in Tamaulipas (Mexico). Given the success and impact of the initiative, FCC Industrial Mexico decided to continue with the equality project in the works on underwater tunnel Coatzacoalcos in Mexico.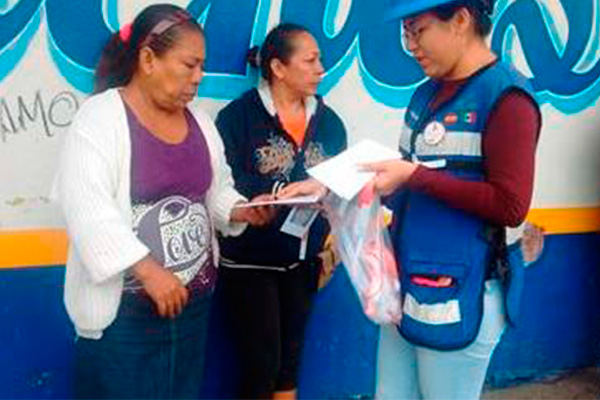 This campaign aims to eliminate any form of violence against women, ensuring that all companies who work with FCC Industrial convey the need to achieve gender equality to their employees.
The campaign got underway on 25 November 2016, with a visit from the Director of FCC Industrial Mexico and the head of Health and Safety at Work at FCC Industrial. Over these 16 days, different types of actions were carried out such as handing out information leaflets, awareness sessions on the different public works carried out by FCC Industrial Mexico, producing information boards, badges and adhesive orange ribbons for sticking on workwear and vehicles. Orange badges were also handed out among neighbours in the communities of Coatzacoalcos and Villa Allende where FCC Industrial is carrying out its work.